Indoor Air Quality Solutions in the Burlington NC Area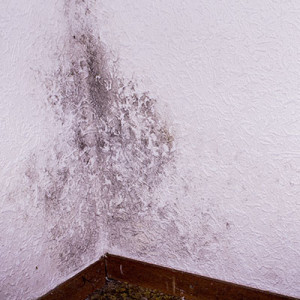 Fact: In general, the air inside your home is four to five times more polluted than outside air. It's hard to believe, but according to Trane, approximately 87% of American homeowners are unaware of indoor air quality pollution.  Due to modern homes containing better seals, indoor air pollution has become a bigger issue in recent years. Homes with better sealing is great for heating and cooling systems that keep more of your air indoors. The downside is that it also keeps bacteria and air polluting materials like moisture, mold, odors, grease, pollen and more inside the four walls of your home. All of these are factors that contribute to allergens that harm those with allergies and breathing issues like asthma. Don't worry though, because Mike Bledsole Mechanical Heating and Air is here to help with all your indoor air quality concerns. Contact us today for a free in-home indoor air quality evaluation.
Indoor Air Quality Solutions & Services
Indoor air quality is best treated when it is accurately diagnosed by a trained professional. Offering a variety of solutions and services, Mike Bledsole Mechanical can suggest an affordable solution for your air quality problem after conducting a free, in-home evaluation. During this evaluation, one of our trained professionals will take a variety of air samples, test to determine the amount of pollution currently in your home and suggest an affordable remedy. We can provide you the best guidance and solutions when choosing how to fix your indoor air quality issues. Remember, we're so confident in our solutions that we put our name on it. Request your free in-home evaluation today or call our office at (336) 516-8263 to speak with one of our indoor air quality professionals.
Indoor Air Quality Facts*:
According to a study by the Commonwealth of Massachusetts, indoor air contaminants are responsible for or aggravate half of all illnesses.
Poor indoor air quality negatively affects more than 15 million Americans who have asthma and the 28 million who suffer from hay fever and other allergies.
It is recommended we drink approximately two quarts of clean water each day. By comparison, we inhale approximately 15,000 quarts of air each day.
More than 15 million Americans are estimated to have asthma, including one in 13 school-age children.
Because they breathe faster than adults, children inhale 50% more air per pound of body weight than adults and are especially sensitive to air quality problems.
*Facts courtesy of trane.com
Indoor Air Quality FAQs
How Do I Choose An Indoor Air Cleaner?
It's easy to get confused when choosing one of the many indoor air cleaners for your home. One fact to know is that not all air cleaners are equally as good at catching the same particulates. For example, some filters are better are catching small, fine particulates and others at large, flaky particulates.
When selected an indoor air cleaner, you will want to accurately measure the square footage of the home you are working to purify. The air cleaner needs to be efficient in handling the amount of air that will pass through the machine daily, but you don't need to get one that's too large because it will waste energy and money.
Finally, you will need to know how significant your indoor air quality problem really is. This information will help you determine the quality of system you need to purchase to effectively clean your home's indoor air. Even armed with all this information, it can be overwhelming to select the right system. That's why the advice of a trained professional comes in handy. Contact Mike Bledsole Mechanical for a free indoor air quality evaluation when you're ready to make a decision.
How Often Should I Change Air Filter?
Every air filter will have a specific recommendation on when to change the filter. Some are monthly and other high efficiency filters can last much longer. However, it's a good rule of thumb to change your air filter every 90 days. At Mike Bledsole Mechanical, we provide air filters that aren't available at your typical hardware store. If you think you may need a professional grade air filter to handle your indoor air quality needs, call (336) 516-8263 to speak with one of our indoor air quality professionals today.
Schedule a Free Estimate or Appointment!
Quick Links
Schedule a Free Estimate or Appointment!